Little Red School House
Fair Outreach
CEF Ventura has participated in the Ventura County fair for over 70 years. 
Our booth is called "The Little Red Schoolhouse" or "Good News At The Fair."
Children and their guardians are invited to hear the Gospel of Jesus Christ as seen through the colors of the "Wordless Book"
The booth is managed entirely by volunteers. Each year between 50 to 100 Christians representing many churches and cities throughout the county give of their time to keep the booth running throughout the entirety of the fair, between 10 a.m. to 11 p.m. for twelve straight days.
Volunteers commit to at least one four-hour time slot, wherein they take on the task of either greeting fair goers, inviting them to listen to the "greatest story ever told," or of telling the story itself.
Child Evangelism Fellowship provides all of our volunteers with training that allows them to present the Gospel in a very simple, easy-to-understand way.
The fair outreach costs about $5000, covered by generous donors, which allows us to provide each of our volunteers with an entrance ticket for their volunteered day.
At the 2022 Ventura County Fair 647 people heard the Gospel and 112 first time profession of faith in Jesus as Savior!
The Ventura County Fair is going to be August 2-13, 2023
Contact Olu at (323) 209-9879 for more information.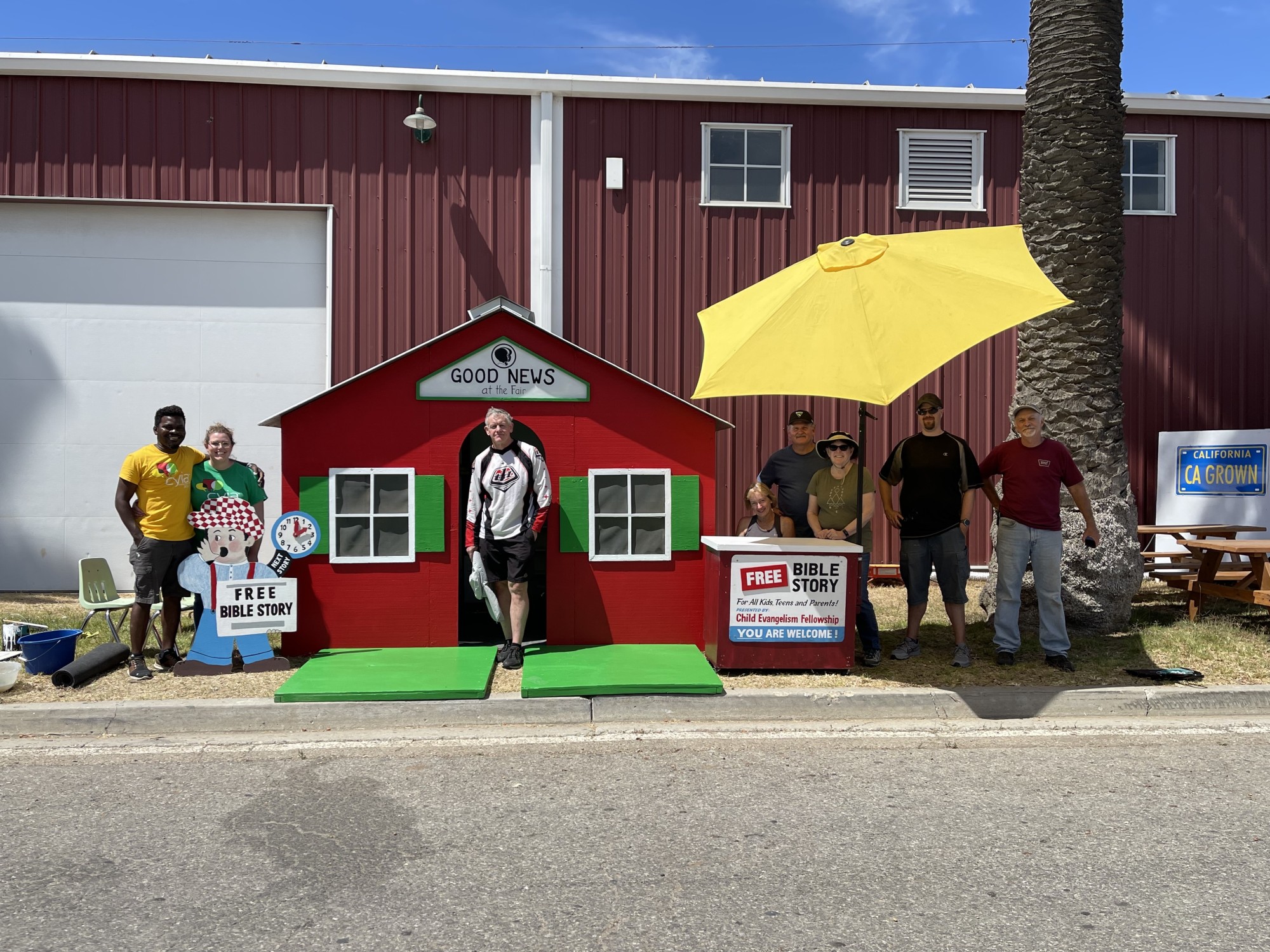 The Wordless Book Demonstration Video
"...The first time I worked in the Little Red Schoolhouse I was terrified,...after sharing the most important message in all the world with several children an hour,...the fear of doing evangelism left me, never to return.  This experience built my confidence like nothing else. If you've never done it before, try it!  You'll be glad you did."